Easy eye makeup? YES, PLEASE. This four-step lavender lid has been my go-to all week long.
It involves a layering technique, which I think is fun and easy. You start with a shimmery cream shadow base, and then layer and blend a matte powder shadow on top. The result? A shimmery base that peeks through the matte for a soft, subtle shine.
To get a similar look, you'll need…
A shimmery cream eyeshadow, like Laura Mercier Caviar Stick in Orchid. I like this one because I can blend it easily with my fingers.
A matte lavender powder eyeshadow. This one's from the Ilia Cool Nude Eyeshadow Palette.
A black liquid liner. I used my favorite Clinique Easy Liner in Black. The flexible felt tip makes it easy to control the width of my lines.
A shimmery dark purple powder eyeshadow. This one is also from the Ilia Cool Nude Eyeshadow palette.
Four steps to lavender lids
Apply your cream shadow as a base, and blend the edges with a brush or finger.
Layer the matte lavender eyeshadow directly on top, then blend.
Line with the black liquid liner.
Layer the shimmery dark purple eyeshadow on top of the liquid liner with an angled brush; blend the edges.
Add your favorite brow product and mascara, if you'd like, then get ready to shine!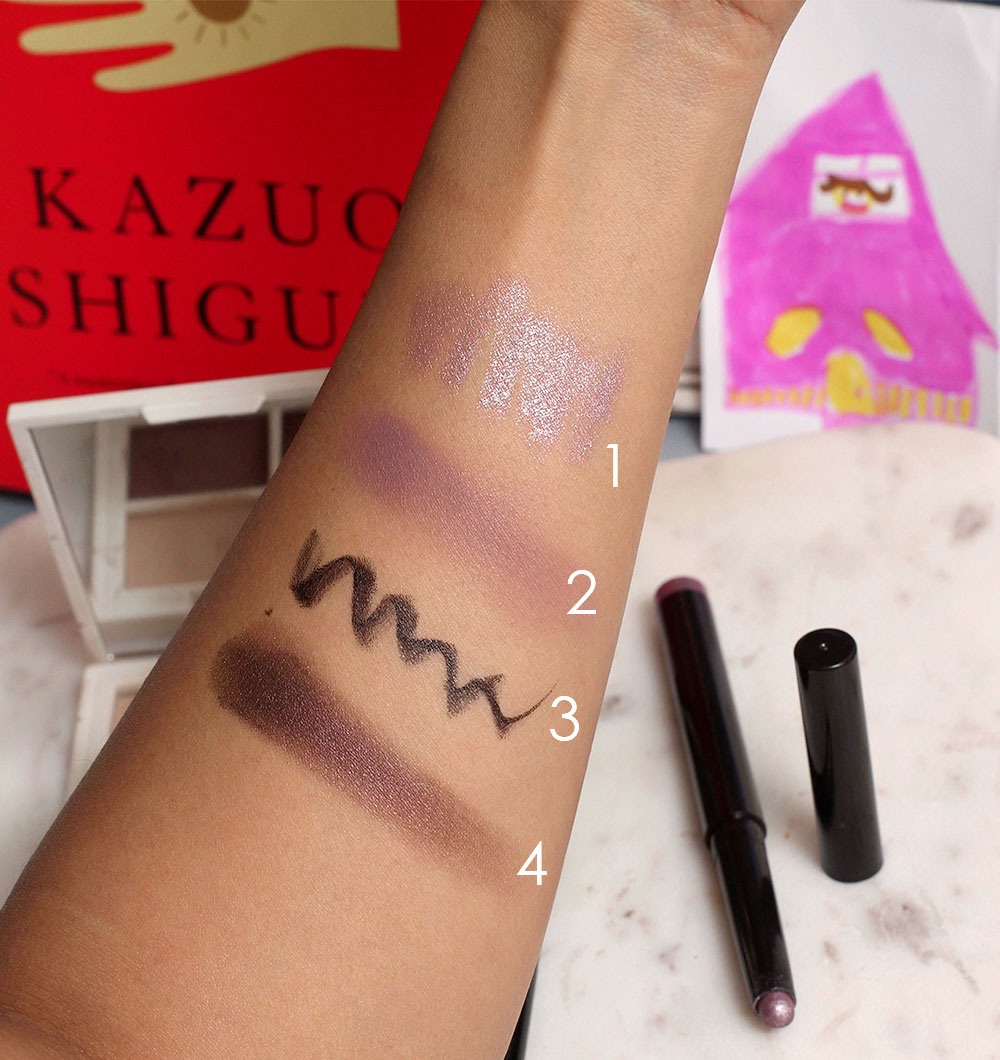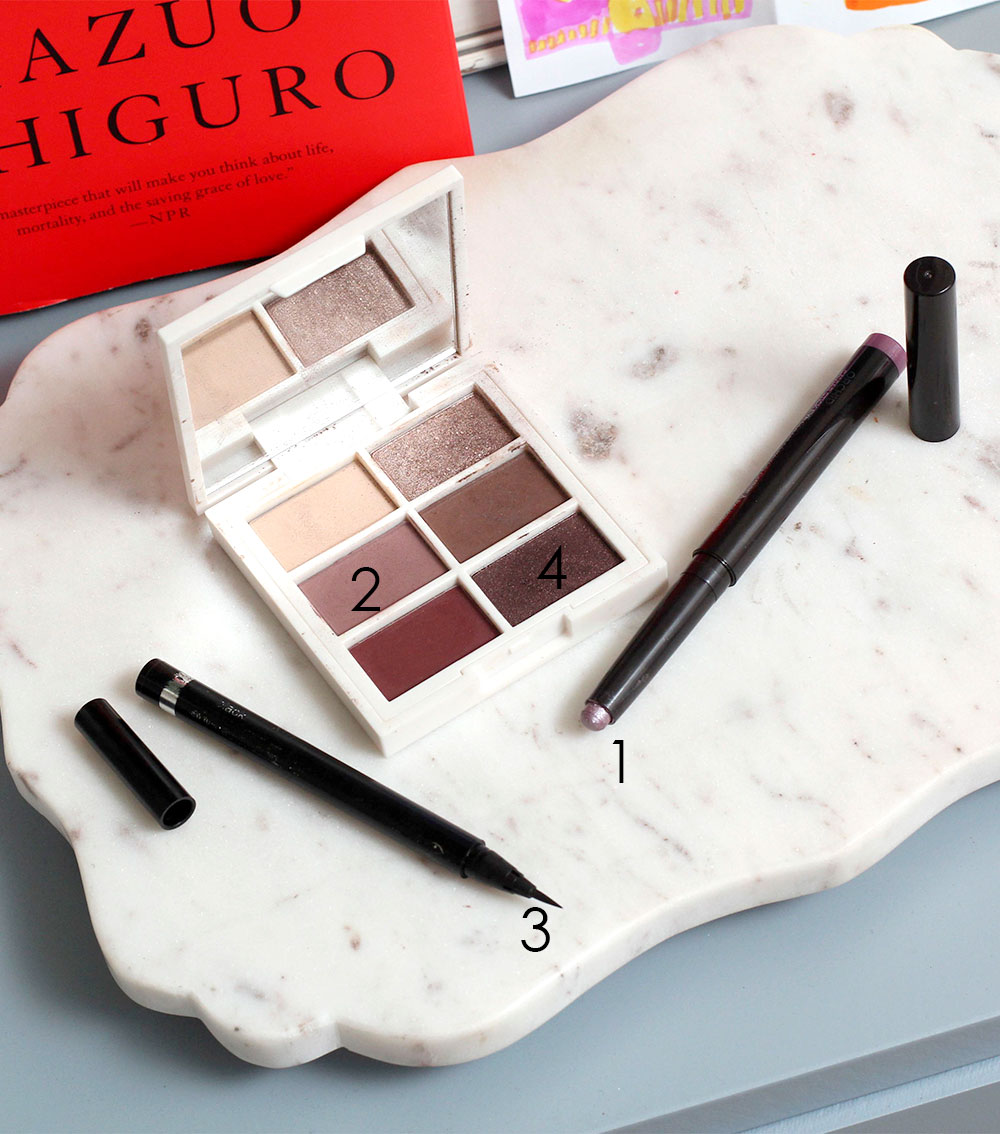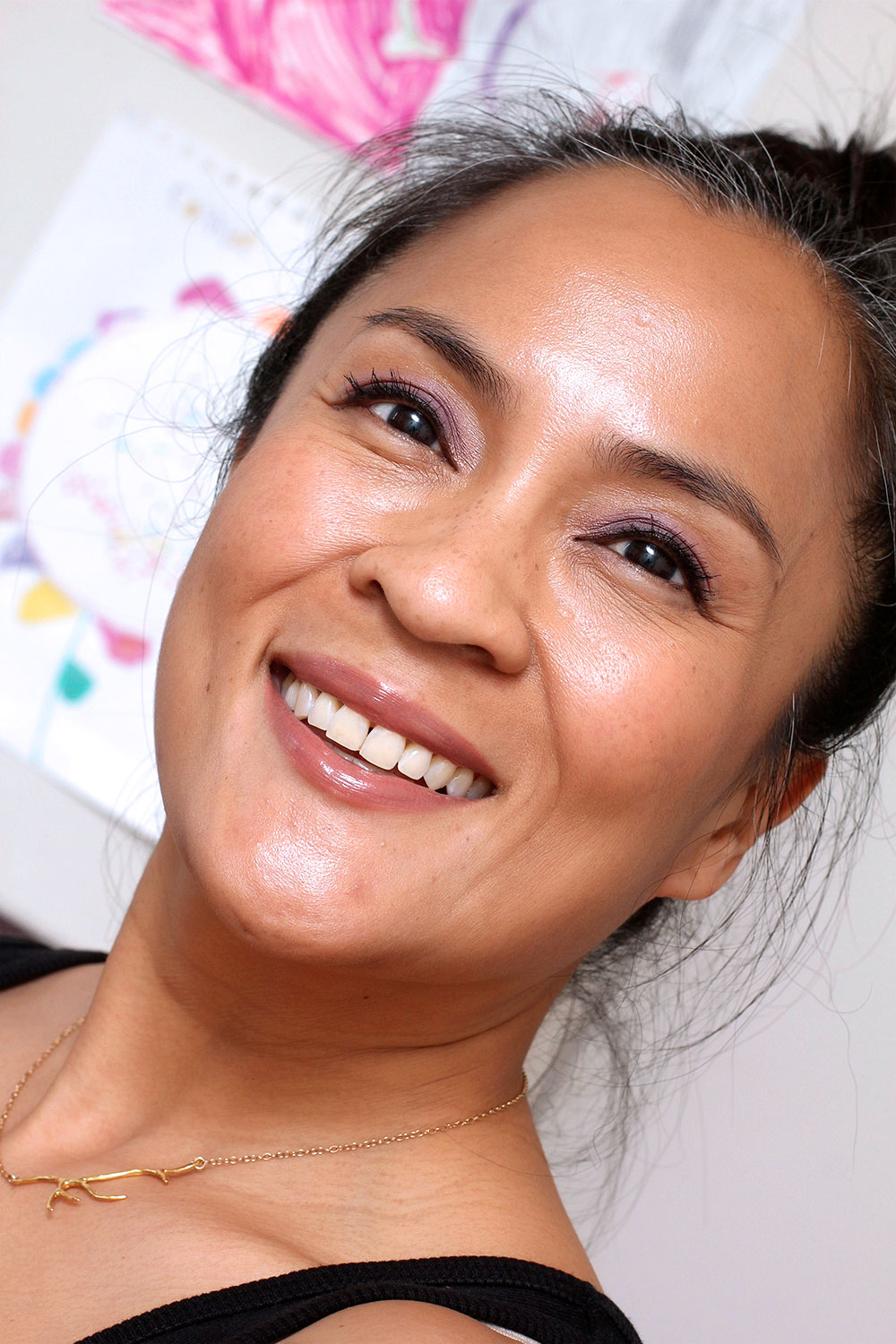 Your friendly neighborhood beauty addict,
Karen
P.S. TGIF!